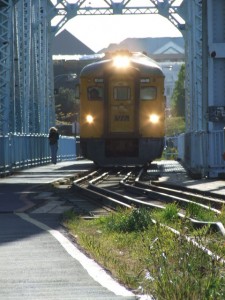 When you run you get allot of time alone and time to think. While some people can think clearly with no noise but the world around them some people such as myself meed to have additional noise in their ears that will drown out the outside world. While running I do just that with a playlist of music I though i would never appreciate such as "Lady Gaga".
Today was one of those breakthrough days that brings a person to an epiphany. I have realized that since I started running about 8 months ago i have been battling demons of my own and trying too hard to accomplish some goals. I have been trying to change others to my point of view with no success.
This realization has brought me to the the world of acceptance in that I must accept that I have no control over others and cannot change them at all. What i can do is influence them and make all the changes in myself that i wish to see. I am becoming the person i want to be and that person will be accepted or not by those I am attempting to influence.
If they do not accept me then it will be time to make changes in my life that will have a lasting impact on so many things. But this has to be I would say simply because you can only live so long in a certain manner and if you do not change and move forward you end in a dark deep hole. I have been in that hole a few times in my life and I never intend to be there again.
As i have hit a point in my life where i realize there may be fewer years ahead than behind and I want those years that i have left to be spent in the best possible way and with the most acceptance I can generate.